Support your family's health, physical development and recovery with our range of treatment options.
There's nothing in this world that you love more than your kids. It's one of the most rewarding feelings to know you created this beautiful little person. And as a parent you want what's best for your child, to give them the best start in life.
It's no secret that babies learn with their body before their brains. There's a natural progression that they go through as they develop, and each part of the process has specific benefits to your child. Some of the benefits are less obvious than others, but they're no less important. For example when your child learns to crawl on hands and knees it helps them to develop their hand-eye coordination as they watch one hand go in front of the other and understand how their body works.
If you notice that your child isn't hitting certain milestones or their development isn't quite as you expected it can understandably make you worry. But a lot of parents go through these same challenges. And Growing Bones has supported hundreds of parents and children through these early stages of life.
We do more than just monitor and nurture your family's health and development. We go the extra mile to support you through challenging parenting moments. We empower you to assist your child's development by educating you on what you can be doing to help.
Our range of treatments support children through key developmental milestones, help growing bodies recover quickly from musculoskeletal strain and aim to reassure and empower parents.
How we treat children
Our practitioners have extensive experience in treating children of all age ranges, from newborns to adolescents.
During your child's initial consult, we take the time to fully understand your child's health issues. Once we have made a diagnosis, our team creates individualised treatment plans, tailored to your child's concerns. If we believe the treatment is outside of our range of expertise, we will refer you to other healthcare specialists.
When prescribing a treatment plan, we undertake holistic assessments of your child's symptoms and then apply results-based treatments. In doing so, we aim to address the underlying root cause of your child's pain or discomfort — not just surface-level symptoms.
MUM & CHILD CENTRED HEALTH CARE
Our experienced health care professionals offer these health care services for new mums and children.
Osteopathy for babies helps release physical tension, movement concerns, promote body symmetry and encourages optimal physical function in newborns.
We have special interest and years of experience working with infants, and have multiple osteopaths who are recognised as advanced paediatric osteopaths with additional training and focus.
Soft tissue massage
Articulation
Stretching
Biodynamic/cranial-sacral osteopathy
Our goal with osteopathic treatments for children is to remove physical tension and pain in the body that may be associated with common childhood conditions.
Paediatric osteopathy can also promote healthy body symmetry, proper postural alignment and seeks to nurture growing bodies as they transition into adolescence.
Conditions in children commonly presenting to osteopaths include:
Sporting injuries
Muscular strain, tension & restrictions associated with asthma
In-toeing (turning in of feet) / Out-toeing (turning out of feet)
Muscle strains & fatigue associated with growing pains
Minor strains & sprains resulting from injury
Primary headaches resulting from muscular tension
Pregnancy and new motherhood brings about significant physical, emotional, psychological and social changes. It's important that you're supported during this time of transition.
Our practitioners and teachers are incredibly passionate about providing osteopathic care and education during pregnancy and early motherhood to ensure both you and your baby remain physically and emotionally healthy.
Conditions we may be able to assist with in this period include:
Wrist pain
Neck pain and headaches
Shoulder pain
Back pain
Pelvic girdle pain
Return to exercise advice
You are busy, tired and adjusting to the challenges of looking after another human. Managing the demands of motherhood means that it may be difficult to look after your own health and recovery. Our job as physiotherapists is to support you through this process.
It is important to optimise the recovery of your body following delivery (whether a vaginal or caesarean birth) to safely enable you to do the things that you love without any symptoms of pain or bother.
Conditions we may be able to assist with in this period include:
Childbirth injuries including 3rd & 4th degree tears
Pelvic floor muscle health, such as bladder, bowel, prolapse & sexual pain
Support on return to pelvic floor safe exercise
Abdominal muscle separation
Breastfeeding challenges including blocked ducts, mastitis and engorgement
Are you a new parent looking for a fun, but beneficial, exercise to do with your baby?
Would you like to learn some skills to help settle your baby or help relieve their wind pain?
Are you expecting a baby and keen to implement some baby massage as soon as possible?
Touch is integral to our wellbeing and there is a comprehensive list of benefits for infant massage.
Baby massage is a wonderful skill parents can add to their toolbox, which can be utilised throughout their child's life. Correct stroke techniques and timing are vitally important to achieve the many benefits of baby massage.
Massaging your baby may help:
Reduce crying time
Improve sleep & mood
Relieve wind, colic, reflux & constipation
Enhance co-ordination
As a parent it can be wonderful to have simple options in your toolbox to help care for your child. With guidance from a qualified practitioner essential oils and other aspects of aromatherapy can safely be used to help alleviate minor ailments in babies and children. However, extra special care needs to be taken when treating young children. There are gentle aromatic options available which may be preferable for babies and young children. Consultation with a qualified aromatherapist is strongly recommended for children who are under 12 months of age; have a diagnosed medical condition or are on medication.
Aromatherapy may be beneficial in the following situations:
clearing mucus from coughs & colds
skin concerns
muscular tension
emotional upsets
poor sleep
Being a busy parent is demanding both physically and emotionally. Women in particular, can be nutritionally depleted after pregnancy and this is compounded but the demands of raising a tiny human.
As a nutritionist I can help address:
Nutritional deficiencies
Fatigue & energy production
Hormonal imbalances
Fussy eating
Mood, depression & anxiety
Skin conditions like acne
Hormonal imbalances including painful and/or heavy periods
Sleep issues
Family nutrition
The Growing Bones Difference
We have a holistic team of practitioners that work together to ensure that we're getting you the best results for your pain, mobility and quality of life. Here's just a few things that set us apart from other Osteos in Melbourne.
Family-centred care
Young families come to us because we have a special interest in working with infants, children & pregnant women. We have all undertaken relevant postgraduate study and we have vast experience in the area.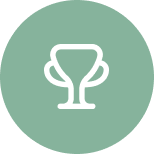 97% 5-star feedback
Our customers love us because of our exceptional, highly qualified practitioners, our warm & friendly manner with adults & children alike, and how well we explain things.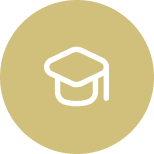 Education & empowerment
We empower you to feel confident about the wellness journey you're on. We help you to gain clarity on your treatment plan and teach you ways to continue the healing outside of the Clinic so it easily fits in with your lifestyle.
SIGN UP
Book a session today & take your first step to a healthier life
We believe in making your life easier in every way. Follow the simple steps of our online booking system to book an appointment at a time that suits you.
An Osteo's advice on caring for your body
Article
30 min read
September 20, 2022
By Melissa McDougall, Advanced Paediatric Osteopath (as awarded by Osteopathy Australia in 2021) As a parent, searching for answers, you may have recently noticed or…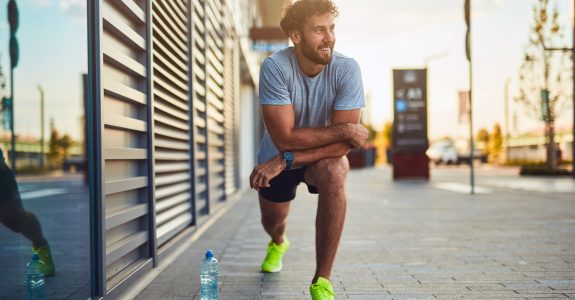 Article
10 min read
February 28, 2022
By Osteopath Jess Loughnan We've walked all of Yarraville during lockdown and our 5km radius seems like a distant memory… so now it's time to…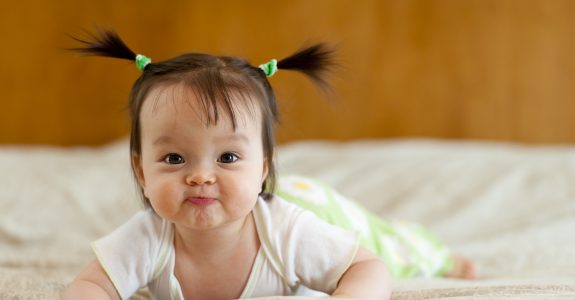 Article
5 min read
November 17, 2021
By Osteopath, Melissa McDougall. "Tummy time" is a procedure recommended for infants to increase muscle tone in early development. Tummy time refers to exactly that,…