Melbourne Advanced Paediatric Osteopath for Children
Our goal with osteopathic treatments for children is to remove physical tension and pain in the body that may be associated with common childhood conditions.
Paediatric osteopathy can also promote healthy body symmetry, proper postural alignment and seeks to nurture growing bodies as they transition into adolescence.
Paediatric Cranial Osteopathy
Cranial osteopathy for children involves subtly cradling and lightly massaging your child's head, spine and body to feel for and release imbalances. Our aim is to foster healthy realignment, improve fluid dynamics and alleviate any muscular tension and stress resulting from environmental traumas.
In addition, our appointments also include gentle stretching, massage and take-home play based exercises for your kids to continue at home.
Common Paediatric Conditions presented to our Osteopaths
Conditions in children commonly presenting to osteopaths include, but are not limited to:
Sporting injuries
Muscular strain, tension and restrictions associated with asthma
In-toeing (turning in of feet) / Out-toeing (turning out of feet)
Muscle strains and fatigue associated with growing pains
Minor strains and sprains resulting from injury
Primary headaches resulting from muscular tension
Osteopathy for Teenagers
The transition from childhood into adolescence is typically accompanied by growth spurts, a drastic shift in hormonal levels and significant musculoskeletal changes.
We help ease this transition by providing a wide range of osteopathic treatments for teenagers.
Typical adolescent conditions we screen and manage include scoliosis, and treat poor posture from studying and excessive screen use.
We can diagnose conditions such as Sever's disease, which is a pain located in the back of the heel bone where the growth plate is. We can address muscle and joint restriction which may be contributing to the condition. We also recognise Osgood-Schlatter Disease (Knee Pain). We may be able to use gentle joint mobilisation and muscle tension release to help reduce the effects of extra strain put through the knee and hip joints.
We also recognise that a teenager's years are typically spent pushing the limits of physicality, especially in the realm of sports. Therefore, a significant portion of our treatments for adolescents tends to focus on the importance of postural strength and how to build and maintain it, plus relieving muscular tension and joint/ligament sprains from sporting injuries to bring about better body balance.
Treat Children's Strain Before it Becomes a Pain
Using osteopathic treatments, you can identify physical strains and restrictions in your children and then treat them before they become a bigger issue.
Book An Appointment
Osteopaths for Children
We have special interest and years of experience working with children. Our senior osteopath and Advanced Paediatric Osteopath regularly collaborates and shares their extensive knowledge with our whole osteopathic team.
Limited Spots Available
Paediatric osteopathy is fast gaining popularity as a treatment option for children. Book your appointment today to reserve a spot!
What techniques do we use?
Our team of osteopaths apply a wide range of physical treatments using their hands. All treatments involving children are done using very light pressure and selected to ensure patient comfort.
Soft tissue massage
Articulation
Biodynamic/cranial-sacral osteopathy
Stretching
The Growing Bones Difference
We have a holistic team of practitioners that work together to ensure that we're getting you the best results for your pain, mobility and quality of life. Here's just a few things that set us apart from other Osteos in Melbourne.
Family-centred care
Young families come to us because we have a special interest in working with infants, children & pregnant women. We have all undertaken relevant postgraduate study and we have vast experience in the area.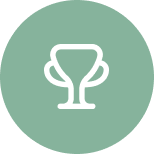 97% 5-star feedback
Our customers love us because of our exceptional, highly qualified practitioners, our warm & friendly manner with adults & children alike, and how well we explain things.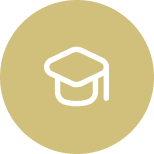 Education & empowerment
We empower you to feel confident about the wellness journey you're on. We help you to gain clarity on your treatment plan and teach you ways to continue the healing outside of the Clinic so it easily fits in with your lifestyle.
Our Children's Osteopathic Team
Our team of osteopaths are experienced professionals that believe in taking a holistic approach to supporting optimal health and wellness in their patients.
SIGN UP
Book a session today & take your first step to a healthier life
We believe in making your life easier in every way. Follow the simple steps of our online booking system to book an appointment at a time that suits you.
Frequently Asked Questions
We want you to feel completely comfortable using our service. If you still have any queries, please Contact Us
Is Osteopathy Safe for Children?
If your child has any significant health issues that you believe could be complicated through our treatment, we recommend you check with a health practitioner before booking a session with us. When treating children, your osteopath only needs to use a very light touch and movement. We use a pressure that is comfortable with your child, and continue to check with them to ensure they are comfortable throughout.
What are the Benefits of Osteopathy for Children?
Osteopathic treatment aims to facilitate healthy function in all areas of children and growing bodies by freeing up muscles and joints, improving blood flow and maintaining body symmetry for balanced growth.
We can treat a range of injuries and presentations in children. If you're unsure whether Osteopathy can help your child, please contact us here.
Does Osteopathy Help with Asthma in Children?
Our osteopaths are trained to identify and treat areas of rib cage restriction and muscular attention often associated with asthma. There is no conclusive evidence that Osteopathy can treat the symptoms of Asthma. Our Osteopaths use massage, stretching and joint articulation applied to the diaphragm and accessory muscles of breathing with the aim of improving chest mechanics, posture & relieving general muscle tension.
An Osteo's advice on caring for your body
Article
30 min read
September 20, 2022
By Melissa McDougall, Advanced Paediatric Osteopath (as awarded by Osteopathy Australia in 2021) As a parent, searching for answers, you may have recently noticed or…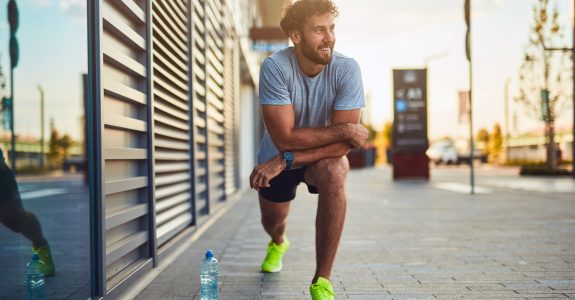 Article
10 min read
February 28, 2022
By Osteopath Jess Loughnan We've walked all of Yarraville during lockdown and our 5km radius seems like a distant memory… so now it's time to…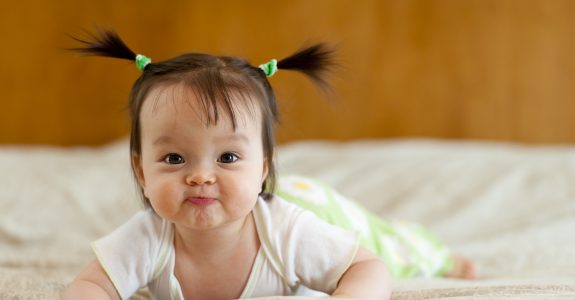 Article
5 min read
November 17, 2021
By Osteopath, Melissa McDougall. "Tummy time" is a procedure recommended for infants to increase muscle tone in early development. Tummy time refers to exactly that,…