Melissa McDougall
Qualifications
B.Sc.(Clin.Sc.)
M.H.Sc.(Osteo)
Further Study
Optimal breathing- for general health and dentition, headaches and jaw problems
Oro-facial myology- retraining of muscles post lip and tongue tie release, or after prolonged mouth breathing/dummy use, or assorted with headaches an jaw pain
Retained primitive reflexes and reflex integration- for children with learning difficulties
Scoliosis- screening, treatment and multi-disciplinary management in the growing child
Early Practice
Melissa graduated from Victoria University, Melbourne in early 2007 with a Bachelor Degree in Clinical Science and Masters Degree in Health Science (Osteopathy).

Melissa practiced as an osteopath in Melbourne for the following two and a half years, working in private practice and within several Australian Rules clubs at AFL (Richmond F.C), VFL (Coburg Tigers F.C.) and amateur levels (Fitzroy Reds F.C.).
Pilates
Melissa became interested in clinical pilates through her own practice. Melissa noticed significant improvements in her posture and a decrease in pain levels after eight months of guided exercise, and often left a class feeling like she had just received an osteopathic treatment!
Melissa then completed her clinical pilates studies through Physicalmind Studio in Malvern Victoria, a 12-month course accredited by Australian Pilates Method Association (APMA).

Melissa has designed and instructed pilates classes for men and women of all ages in Melbourne for over 10 years, and later launched the osteomoves App and osteomoves pilates-based exercise videos. Although no longer teaching Pilates classes, movement therapy continues to be an important part of Melissa's practice.
Paediatrics & International
In May 2009, Melissa immigrated to the UK and completed a two-year post-graduate Diploma in Paediatric Osteopathy.

The course required students to provide osteopathy for babies, children and pregnant women at the Osteopathic Centre for Children (OCC) one day a week for two years. The OCC is a charity clinic and has been in operation for 25 years and provides treatment to infants and children across London with a range of wide range of conditions.

Through the OCC outreach program, Melissa was able to provide osteopathy for babies born up to 16 weeks premature in the Neonatal Intensive Care Unit at Barnet Hospital, and infants and children in the paediatric wards at Chase Farm and North Middlesex hospitals. Melissa spent the remainder of her time practicing as an osteopath and teaching pilates in Glasgow, UK.

In October 2012, Melissa became the first Australian osteopath to travel to Kenya as part the Divinity Foundation's 14-day medical expedition. During this time Melissa was part of a team who provided treatment for over 4,000 women and children using osteopathy and over-the-counter pharmaceutical methods.
Further Study
Back in Australia, Melissa completed further studies in-
Optimal breathing- for general health and dentition, headaches and jaw problems
Oro-facial myology- retraining of muscles post lip and tongue tie release, or after prolonged mouth breathing/dummy use, or assorted with headaches an jaw pain
Retained primitive reflexes and reflex integration- for children with learning difficulties read more
Scoliosis- screening, treatment and multi-disciplinary management in the growing child
Present & Future
In her 16th year of practice, Melissa has enjoyed establishing her own clinic and is now the principle Melbourne osteopath at GrowingBones. Melissa is generous with her knowledge and experience and takes pride in fostering the careers of younger osteopaths. She is passionate about helping people become pain free through osteopathy and movement therapy. Melissa enjoys treating people of all ages, and feels that osteopathy for infants and children is extremely valuable in supporting growth and development to reach ones full potential – inside and out.
If you have any questions for Melissa, please call us on 03 9687 3040, or make an appointment using our secure online booking tool.
Back to Meet the team
SIGN UP
Book a session today & take your first step to a healthier life
We believe in making your life easier in every way. Follow the simple steps of our online booking system to book an appointment at a time that suits you.
An Osteo's advice on caring for your body
Article
30 min read
September 20, 2022
By Melissa McDougall, Advanced Paediatric Osteopath (as awarded by Osteopathy Australia in 2021) As a parent, searching for answers, you may have recently noticed or…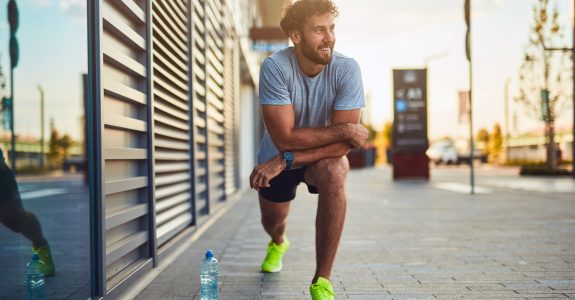 Article
10 min read
February 28, 2022
By Osteopath Jess Loughnan We've walked all of Yarraville during lockdown and our 5km radius seems like a distant memory… so now it's time to…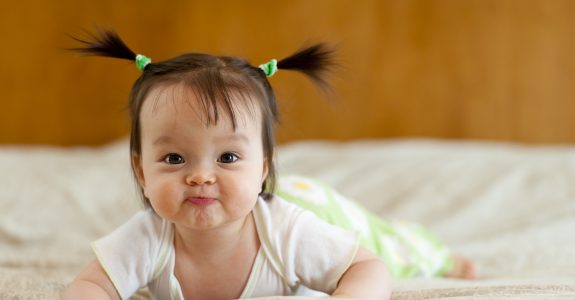 Article
5 min read
November 17, 2021
By Osteopath, Melissa McDougall. "Tummy time" is a procedure recommended for infants to increase muscle tone in early development. Tummy time refers to exactly that,…