Melbourne Osteopath for Pregnancy
Pregnancy and new motherhood brings about significant physical, emotional, psychological and social changes. It's important that you're supported during this time of transition.
Our practitioners are incredibly passionate about providing osteopathic care and education during pregnancy and early motherhood to ensure both you and your baby remain physically and emotionally healthy.
How Osteopathic Treatment Can Support Pregnancy
Our osteopathic treatments aim to help you maintain body balance, decrease physical stress during pregnancy, and support a healthy, happy recovery post birth.
Maternal feelings of relaxation and wellbeing may promote the release of feel-good hormones that affect the growing baby and support growth in a stress-free and emotionally nourishing environment! (Field et. al., 2006)
Common Reason Women Seek Osteopathic Care During Pregnancy
Complaints that pregnant women commonly present to our osteopaths include:
Lower back pain
Pelvic pain (Sacroiliac joint/pubic symphysis)
Groin pain
Hip pain
Maintenance of postural balance
Sciatica
Middle, upper back, and neck pain
Rib cage pain
Headache and/or face pain
Carpal tunnel: tingling in the hands
Musculoskeletal Changes in Pregnancy
Pregnancy forces your body through dramatic musculoskeletal changes. These changes influence biomechanics, put pressure on your joints and can create lasting muscle tension and pain.
Through osteopathic treatments, we can boost mobility, help release areas of restriction, prescribe corrective exercises to support areas of hyper-mobility, improve tissue texture and reduce pain.
Balance During Pregnancy
As you progress through pregnancy, your posture, gait and functional movement change which can cause poor balance when walking.
To help lower risk of falling and boost comfort, our osteopaths can administer soft-tissue massages, stretching, and subtle balancing techniques.
All these treatments aim to re-establish balance and flexibility throughout your body, to help you better adapt to changes in weight and biomechanics.
Prepare for Motherhood the Right Way
Get a helping hand to support you through this time of great change by booking your appointment below.
Book An Appointment
Experienced Osteopaths for Pregnancy
We have special interest and years of experience applying prenatal and postnatal care for pregnant women.
Empowerment through education
We empower you to feel confident about your pregnancy journey. By helping you gain clarity on your treatment plan and teaching you ways to continue to heal and prepare your body which fits in with your lifestyle.
What techniques do we use?
Our team of osteopaths apply a wide range of hands-on treatments for pregnant women. When treating you, our osteos do their best to ensure comfort for both you and your baby at all times.
Massage, stretching, joint articulation is applied to release areas of restriction, while taping and corrective exercise helps to off-load and support areas of hyper-mobility (too much movement).
Soft tissue massage
Joint Articulation
Stretching
Balancing techniques
Stretch exercises
Taping
Corrective exercises
The Growing Bones Difference
We have a holistic team of practitioners that work together to ensure that we're getting you the best results for your pain, mobility and quality of life. Here's just a few things that set us apart from other Osteos in Melbourne.
Family-centred care
Young families come to us because we have a special interest in working with infants, children & pregnant women. We have all undertaken relevant postgraduate study and we have vast experience in the area.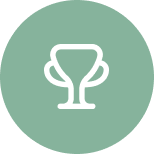 97% 5-star feedback
Our customers love us because of our exceptional, highly qualified practitioners, our warm & friendly manner with adults & children alike, and how well we explain things.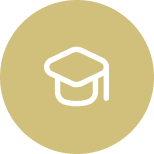 Education & empowerment
We empower you to feel confident about the wellness journey you're on. We help you to gain clarity on your treatment plan and teach you ways to continue the healing outside of the Clinic so it easily fits in with your lifestyle.
Our Pregnancy Osteopathic Team
Our team of osteopaths are experienced professionals that believe in taking a holistic approach to supporting optimal health and wellness in our patients.
SIGN UP
Book a session today & take your first step to a healthier life
We believe in making your life easier in every way. Follow the simple steps of our online booking system to book an appointment at a time that suits you.
Frequently Asked Questions for Pregnancy Osteopathy
We want you to feel completely comfortable using our service. If you still have any queries, please Contact Us.
Is Osteopathy Safe for Pregnant Women?
Although osteopathic care is generally recognised as an appropriate form of manual therapy in pregnancy, it is advised to check with your general practitioner or obstetrician if you are in a 'high-risk' category before seeking osteopathic care. Our osteopaths will spend a great deal of time understanding your current pregnancy, obstetric and gynecological history as well as your general health profile to ensure osteopathy is an appropriate form of care for you.
An Osteo's advice on caring for your body
Article
30 min read
September 20, 2022
By Melissa McDougall, Advanced Paediatric Osteopath (as awarded by Osteopathy Australia in 2021) As a parent, searching for answers, you may have recently noticed or…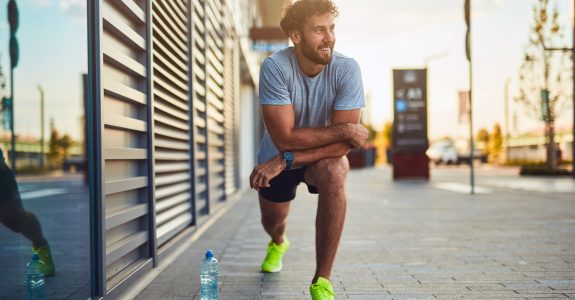 Article
10 min read
February 28, 2022
By Osteopath Jess Loughnan We've walked all of Yarraville during lockdown and our 5km radius seems like a distant memory… so now it's time to…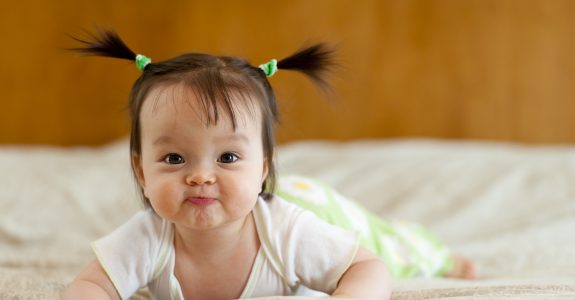 Article
5 min read
November 17, 2021
By Osteopath, Melissa McDougall. "Tummy time" is a procedure recommended for infants to increase muscle tone in early development. Tummy time refers to exactly that,…