Osteopathic Services based in Yarraville, Melbourne
As a Melbourne Osteopath we work with people from all stages of life to reduce pain, increase musculoskeletal flexibility and strength, and improve posture so you can live your best life. From newborn babies, new mums going through pregnancy, sports injuries and the elderly.
We believe the body is one of the greatest healers and each of our treatments are aimed at treating your body holistically to help bring about postural alignment, optimal blood flow and a healthy nervous system. This gives your body the best opportunity to heal itself.
Using our knowledge, experience and compassion we develop treatment plans designed uniquely for you the person, not the problem. We work to get you back to good health as quickly as possible. And get you and your family feeling more like yourselves again.
What Is Osteopathy?
Osteopathy is a form of manual therapy that aims to boost the overall health & wellbeing of the body through physical manipulation of the musculoskeletal system.
Our Osteos aim to promote your body's natural healing abilities. By addressing the underlying source of chronic and acute pain, not just the symptoms. We look at the effect of any injury on your whole body.
Osteopathic treatment is directed to muscles, joints and connective tissue with the goal being to reduce pain, improve postural balance, and promote optimal bodily fluid dynamics.
Resolve physical pains & strains
Our Melbourne Osteopaths are trained to take a holistic view of your body to find & treat the underlying root cause of your musculoskeletal pain, strains or symptoms to provide immediate and long-lasting relief.
Common conditions presenting to osteopaths include, but are not limited to:
Back pain, including disc injury
Neck pain
Shoulder pain
Muscular tension
Hip, knee & limb pain
Sprained ankles
Tendonitis and Bursitis
Sciatica
Jaw pain (TMJ pain)
Elbow
Knee and Foot Pain
Hand Pain
Postural and workplace complaints
RSI
Whiplash
Tennis elbow
Acute & chronic pain
Sports injuries & tendon issues
Discomfort during pregnancy
Better postural balance
Our team corrects your postural balance through manual physical therapy that aims to lengthen muscles, decrease muscular tension and increase strength.
The benefits of correcting your postural balance go far beyond simply improving your appearance.
Better posture can also help prevent the development of chronic pain, reduce the likelihood of sporting injuries and may even boost energy levels!
Improve bodily fluid dynamics
A key goal of osteopathic treatment is to improve the circulation of bodily fluids throughout your body.
Using manual physical therapy, our osteopaths aim to enhance the healing capacity of your body by promoting optimal blood flow, healthy nervous system tone, and lymphatic drainage.
Treat a Strain Before it Becomes a Chronic Pain
Our osteopaths have a passion for working with people of all stages of life, pursuing continuing education in areas of athletic performance including running & cycling. So you can rest assured you're in capable hands.
Book An Appointment
Experienced Osteopaths
Our osteopaths have a passion for working with people of all stages of life, pursuing continuing education in areas of athletic performance including running & cycling. So you can rest assured you're in capable hands.
Limited Spots Available
Each week our team can only assist a limited number of cases and injuries for osteopathic treatment. Book your appointment today to reserve a spot!
What techniques do we use?
Our team of osteopaths apply a wide range of physical treatments using their hands. All treatments are done using light pressure and selected to ensure patient comfort and safety.
Therapeutic massage techniques
Articulation
Biodynamic/cranial-sacral osteopathy
Stretching
Joint Manipulation
The Growing Bones Difference
We have a holistic team of practitioners that work together to ensure that we're getting you the best results for your pain, mobility and quality of life. Here's just a few things that set us apart from other Osteos in Melbourne.
Family-centred care
Young families come to us because we have a special interest in working with infants, children & pregnant women. We have all undertaken relevant postgraduate study and we have vast experience in the area.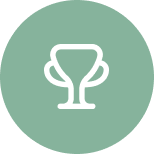 97% 5-star feedback
Our customers love us because of our exceptional, highly qualified practitioners, our warm & friendly manner with adults & children alike, and how well we explain things.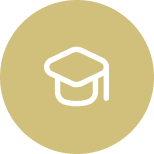 Education & empowerment
We empower you to feel confident about the wellness journey you're on. We help you to gain clarity on your treatment plan and teach you ways to continue the healing outside of the Clinic so it easily fits in with your lifestyle.
Our Melbourne Osteopathic Team
Our team of osteopaths are experienced professionals that believe in taking a holistic approach to supporting optimal health and wellness in their Melbourne patients.
SIGN UP
Book a session today & take your first step to a healthier life
We believe in making your life easier in every way. Follow the simple steps of our online booking system to book an appointment at a time that suits you.
What is osteopathy?
A form of manual therapy that bases treatment around four basic principles that collectively state that the body functions as a whole and has the ability to self heal. Osteopaths use their indepth knowledge of anatomy to free areas of the body that are functionally related to certain body regions.
Is osteopathy evidence based?
Some evidence exists to support the use of osteopathy in various presentations. Please visit Osteopathy Australia's Supporting Research Page for recent studies investigating the role of osteopathy for the treatment of various conditions.
What conditions to osteopaths provide treatment for?
Osteopaths provide treatment for many conditions across the lifespan. Some of the most common conditions presenting to Osteopaths include:
• Infants: Unsettledness, feeding/sleeping difficulties, plagiocephaly, torticollis & colic/reflux read more
• Children: Benign headaches, stomach aches, constipation, asthma & recurrent ear infections/upper respiratory tract infections read more
• Adults: back pain, neck pain, headaches, postural concerns, sports injuries, lower limb & upper limb pain read more
• Pregnancy: low back pain, pelvic pain, pubic symphysis pain, upper back and neck pain, headaches, maintenance of general health and postural balance through pregnancy read more
• Elderly: maintenance of joint flexibility and postural balance, treatment of arthritic and degenerative related stiffness, promotion of healthy circulation and venous drainage read more
What treatment techniques do osteopaths use?
Osteopaths use their hands and apply treatment to the physical body, using a wide range of techniques including soft tissue massage, stretching, joint articulation, some joint manipulation, and gentle balancing techniques known as biodynamic/cranial sacral osteopathy. Techniques used are patient and presentation specific, and selected to ensure patient comfort and safety.
How safe is osteopathy?
All forms of manual therapy carry and element of risk. That said however, osteopathy has one of the best safety records of any medially related profession. Our osteopaths use the most subtle techniques when caring for infants, children and pregnant women.
What to expect as a patient:
Your osteopath will ask about your problem and symptoms. This will include your medical history, any medications you are taking or other factors that may not appear to be directly related to your problem.
Your osteopath will advise you if they can treat you or you need to be referred.
Your osteopath will conduct an examination and clinical tests. These include diagnostic, orthopaedic or neurological tests, postural assessments and activities or exercises, which determine how best to manage your condition.
The examination may include passive and active movements. The osteopath may lift your arms or legs and you may be asked to bend over or stand in your underwear. Be sure to wear comfortable, flexible and appropriate underwear.
Osteopathy takes a whole of body approach to treatment. Your osteopath may look at the area that is troubling you as well as other parts of your body. For example if you have a sore knee, your osteopath may also look at your ankle, pelvis and back.
Your osteopath may also provide education and advice to help you manage your condition between treatments. This may include giving you exercises to do at home or work.
What to expect at your child's initial osteopathic/movement therapy appointment:
Firstly, the osteopath will ask some questions to identify any factors that may contribute to presenting symptoms and functional concerns expressed by the child's caregiver. She will then observe the child's whole body posture. Assessment may include the osteopath gentle moving the child's body, and depending on the child's age and ability, asking the child to actively move their body in certain ways. Any imbalances or restrictions noted are then related to the child's current function. The goal of osteopathic treatment and exercise prescription is to restore balance in the child's body, to improve all areas of function.
Do patients need a GP referral?
No. Osteopaths are trained as primary health practitioners. Patients can make an appointment without a referral. If you have been diagnosed with a chronic medical condition and require complex care you may be eligible for Chronic Disease Management (CDM) assistance. The GP must complete a special referral form to refer you to an osteopath for treatment.
What do I need to bring?
Bring along any X-rays, scans or test results that you may have.
Am I required to arrive early for my first appointment?
Yes you should arrive early for your first appointment as you will need to fill out initial paperwork.
Why am I asked to complete paperwork?
An osteopath will need to record your medical history to assist in discussing treatment options.
Under the law, an osteopath needs to obtain your approval to treat you, so you may be asked to sign an 'informed consent' form.
What should I wear?
It's important that you feel comfortable, so wear a comfortable shirt and loose pants or bring a pair of shorts to change into.
Do I have to remove my clothes?
Depending on the area of your body requiring treatment, your osteopath may ask you to undress to your underwear. If this is the case you should be offered a gown or covered with a towel.
Can I bring a friend or relative?
Yes, you can have someone present throughout your consultation and treatment. Parents should accompany children under the age of 18 years.
What if my condition changes over time?
It is important you tell your osteopath if your medical condition changes over time. This includes any new injuries or change of medications.
Is osteopathic treatment painful?
Osteopathic treatment of adults at Growing Bones is manual therapy and should not cause undue discomfort. If your injuries do require hands-on treatment of painful and tender areas, your osteopath will aim to make you as comfortable as possible.
There are techniques which may cause some short term discomfort or pain.
You may experience mild soreness for a day or two after treatment, similar to that felt after mild exercise. If this soreness persists or increases significantly, call your osteopath to discuss your concerns.
Osteopathic treatment of babies and children at Growing Bones uses no more pressure than would be used when holding or dressing a baby, and is delivered with the aim of keeping the baby comfortable and calm throughout.
How long will my appointment take?
Your first osteopathic consultation will be one full hour to allow ample time for your osteopath to fully understand the history of your condition, thoroughly assess your presenting complaint, and ascertain the best individualised treatment approach.
Subsequent consults at 30 minutes are standard. You have the option of 45 minute subsequent consults for more complex or chronic conditions.
How many appointments will I need?
This depends on your condition. Generally you would expect to see some changes in your symptoms after one or two visits. Long term or chronic conditions may require more treatment.
Your osteopath will discuss this with you.
How much does an appointment cost?
Initial consultations are 60 minutes and charged at a rate of $110. Standard subsequent consults are 30 minutes and charged at a rate of $90. Long subsequent consults are 45 minutes and charged at a rate of $100-$109.
Are there additional investigations or treatments?
Following treatment, your osteopath may decide that additional investigations such as X-ray, scans or blood tests are required. Your osteopath may refer you to another health professional.
An Osteo's advice on caring for your body
Article
30 min read
September 20, 2022
By Melissa McDougall, Advanced Paediatric Osteopath (as awarded by Osteopathy Australia in 2021) As a parent, searching for answers, you may have recently noticed or…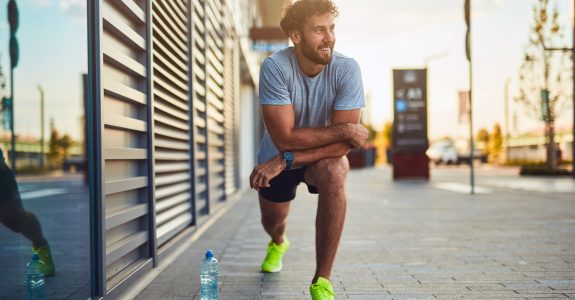 Article
10 min read
February 28, 2022
By Osteopath Jess Loughnan We've walked all of Yarraville during lockdown and our 5km radius seems like a distant memory… so now it's time to…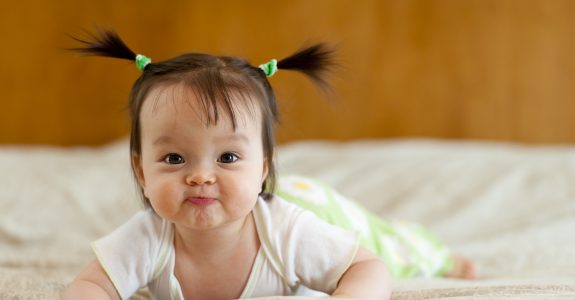 Article
5 min read
November 17, 2021
By Osteopath, Melissa McDougall. "Tummy time" is a procedure recommended for infants to increase muscle tone in early development. Tummy time refers to exactly that,…